We are excited to share the news that Valley Telephone Cooperative, LLC has been designated as a Smart Rural Community provider!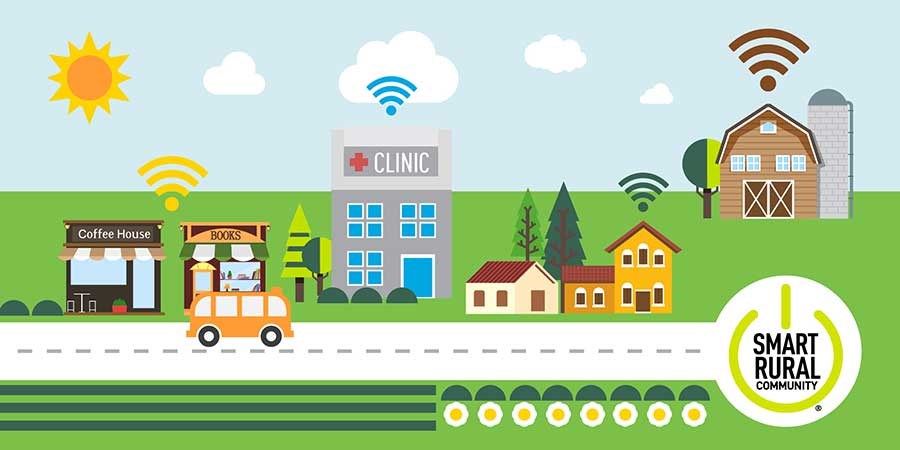 What is a Smart Rural Community?
What does it mean to be a Smart Rural Community? It means that homes, businesses, schools, and public facilities all have access to high-speed broadband and utilize that broadband connection to improve economic, educational, health and social conditions for their communities!

Member providers work tirelessly to keep small-town America connected. Valley collaborates on broadband-enabled projects that provide technology for distance learning, enhance state-of-the-art health care through telemedicine, and encourage entrepreneurship and economic development. These initiatives, among others, help to connect rural communities and keep them advancing towards a future-proof sustainable infrastructure.
NTCA - the Rural Broadband Association has recognized and defined a Smart Rural Provider as one that can:

• Provide broadband to at least 50% of its service area – meeting or exceeding the FCC broadband speed definition of 100 Mbps down. Valley TeleCom offers internet speeds up to 1 Gig.
• Demonstrate that 50% of its customers subscribe to and use the broadband service.
• Exhibit a stated commitment to collaborate actively with other local leaders, including school districts, health care providers, public safety officials, and businesses who work together to incorporate broadband-enabled applications into those facets of rural life.

Valley Currently Provides Service to:
20 Schools, 7 Libraries, 2 Hospitals, 10 Medical Clinics, 1 Airport, 1 Fire Department, 4 Police Stations, 2 Community Colleges
Smart Rural Community Providers Like Valley TeleCom Work For You

Available White Papers for Smart Rural Community (click to view)
Guide for rural workforce development.
The next generation of american jobs.
Partnership opportunities for rural broadband deployments.
Broadband adoption and digital inclusion.