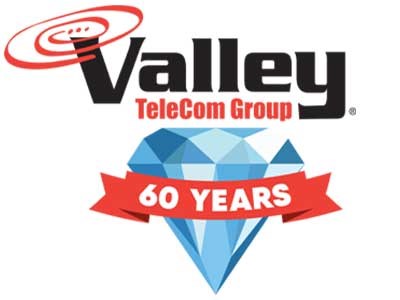 Valley Connections LLC. is a Competitive Local Exchange Carrier that began providing fiber-based services to both residential and business customers in the Willcox, AZ and Safford, AZ markets since 2005. Valley has invested in their own fiber infrastructure in both markets and does not rely on purchasing or reselling facilities from the incumbent local exchange carrier. In addition to providing competitive local exchange services in Willcox and Safford, Valley provides Ethernet Transport, Dedicated Internet Transport, and other progressive telecommunications services to rural markets in southeastern Arizona and southwestern New Mexico. VCON is a wholly owned subsidiary of Valley Telephone Cooperative, Inc., a rural incumbent local exchange carrier that was founded in 1962 to provide telephone service in the most remote areas of southeastern Arizona and southwestern New Mexico. Valley's headquarters is located in Willcox, AZ with staff that live, work, and have a vested interest in the communities served.

Today Valley TeleCom is a leader in state-of-the-art broadband services to residential and business customers throughout service exchanges in Arizona and New Mexico with a wide range of products to fit the varied needs of current and future subscribers. Valley TeleCom takes great pride in being a local company and in attaining customer satisfaction ratings above 95% for both installations and repairs through great people doing an outstanding job.

Over the years, we expanded our service area to cover over 20 communities with high-speed internet and phone services over fiber optics, copper and fixed wireless systems. As a cooperative, Valley TeleCom is committed to the basic principle that we are owned by those we serve. We stand by our reputation of quality customer care and services that support our community businesses, schools, and families.

This year we celebrate our 60th anniversary. To find out more about our history and to see a time line click here.