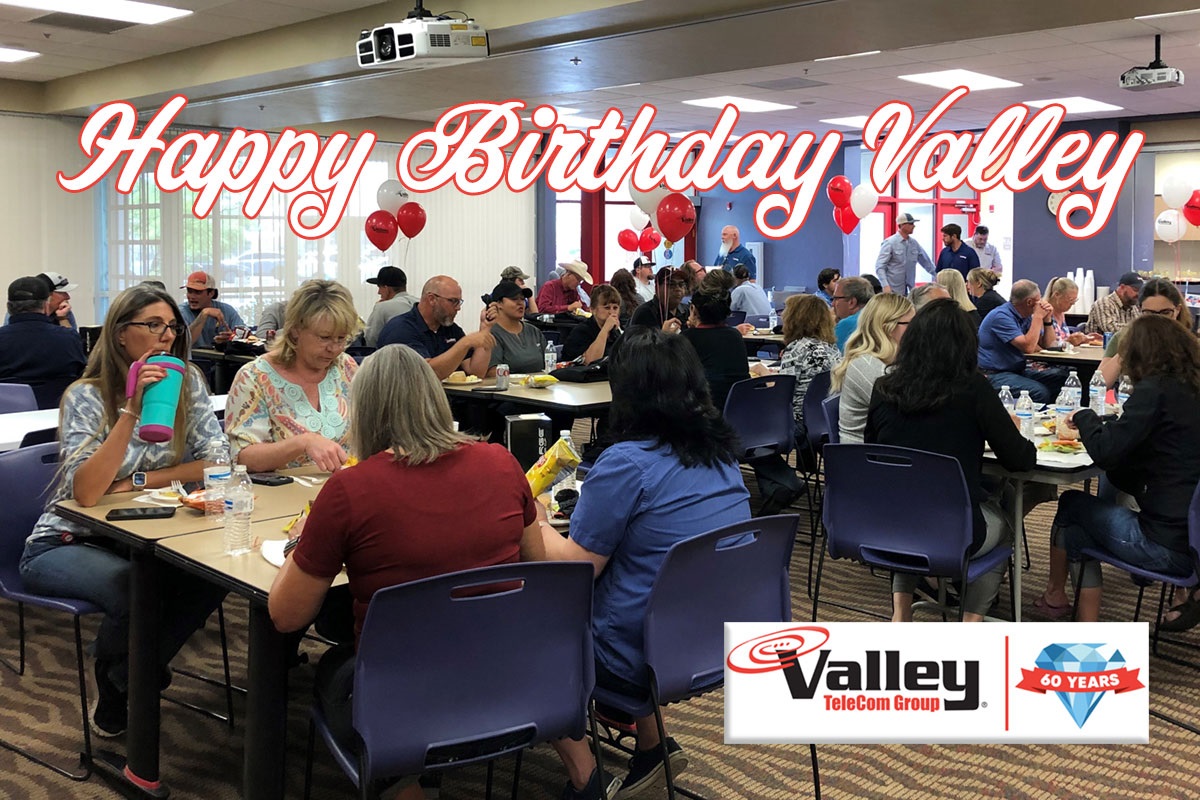 Monday, May 16th, 2022 is recognized as "National Grilling Day. It was also a great opportunity for Valley to thank it's staff by grilling up a company party and lunch to help celebrate the 60th birthday of Valley TeleCom.
Valley's "Griller in Chief" manned our custom steamer grill that gets used at tailgate parties and other community events to cook up some really big and tasty burgers and all-beef hotdogs to feed the staff. With very few exceptions, all employees were present and had a great time getting together. Along with burgers and dogs were sides of potato salad, coleslaw, baked beans and chips. Dessert came in the form of special order cupcakes from local Willcox vendor "Bakester's".

Along with lunch, all employees received a light-weight jacket with Valley Logo in a show of appreciation that day. On a recent internal contest regarding years of service, it was determined that current staff have a grand total of 1,101 years of experience and knowledge. That's quite a landmark and point of pride for everyone involved and hopefully brings another level of confidence and peace of mind to our customers.

Happy Birthday Valley TeleCom!

(Pictured L-R: Valley staff enjoying lunch in the big meeting room at the Willcox HQ)