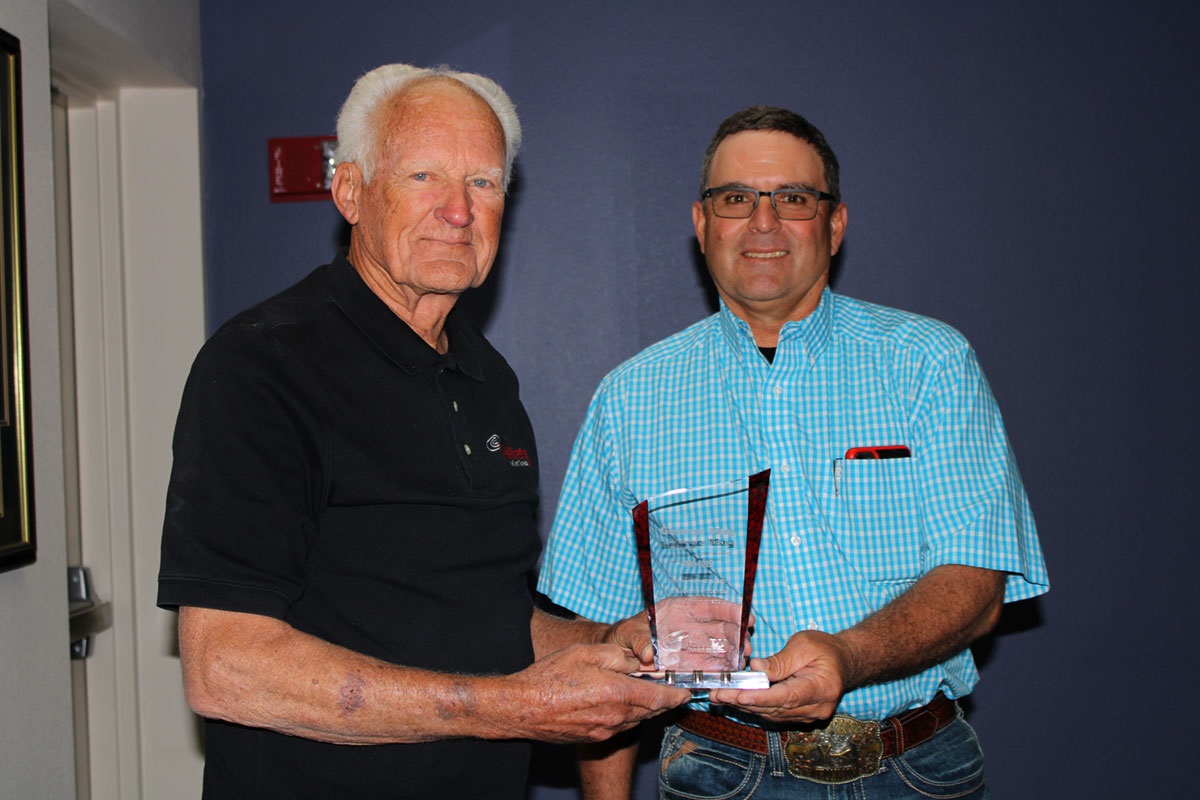 On Thursday, April 28, 2022, the Valley Board of Directors celebrated the retirement of longtime board member George May. His final act as a Director was his attendance at the Annual Meeting of the Valley Telephone Cooperative held on Tuesday, May 3rd, 2022.
George May was born in Tucson, Arizona, attended Lutheran School and graduated from Tucson High School. George's working career comprised of jobs with Phoenix Title Company, Las Vegas Fire Department and he retired after thirty-two years from Tucson Fire Department as an engineer. During his career with the Tucson Fire Department he and two friends started a business that did concrete and framing work for new houses and businesses. He sold his part of the business when he bought land in Cochise County and began developing his retirement home. For fourteen years George served in various positions on the Board of Directors of the Golder Ranch Fire Department in northwest Tucson.
George was appointed to the Valley Telephone Cooperative, Inc., Board of Directors, District number one in 1998. Since George was appointed as a Director, he has served on the Finance, Wage and Bonus, Employee Relations, Audit, Executive Policy, Nominating Review, and Scholarship Committees. George also has served as Secretary/Treasurer and President of the Board. George and wife Lynne live in the Chiricahua Mountains near the old mining site of Hilltop. They have three grown children.
George will truly be greatly missed by the entire Valley TeleCom family and we wish him a very happy retirement.

(Pictured L-R: Board Member George May and Board President David Thompson)