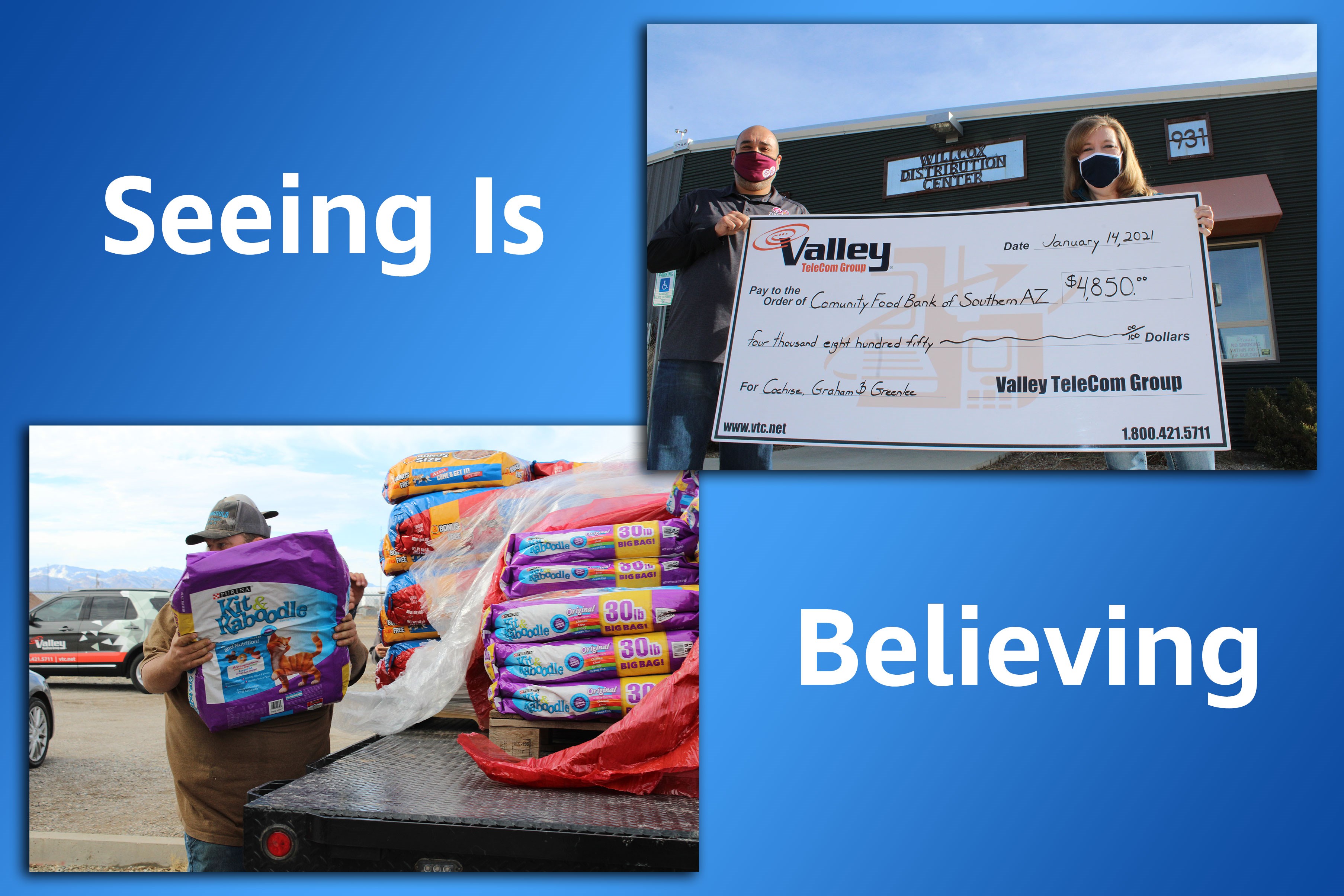 Valley TeleCom Group's "Together, Let's Create Some Magic" campaign which focused on supporting customers and local community food banks and animal shelters, has been a rousing success.
The last year has been difficult for many residents in our local communities and the grim reality of the coronavirus pandemic has put a large part of our population at risk. From November 1st through mid-December of 2020, for each new customer that signed up for internet service, Valley TeleCom gave a $50.00 bill credit and donated $50.00 to support the customer's favorite local cause. It was an arrangement designed to donate money back into the parts of our local communities that need it most.
"Through this campaign, we've been able to donate $4,300 to local food banks throughout Graham, Cochise, and Greenlee Counties in Arizona, and Luna and Hidalgo Counties in New Mexico. For those customers that chose animal shelters, Valley donated 2,100 pounds of cat food and 4,000 pounds of dog food to local animal shelters throughout these same counties," said Lana Estes, Customer Relations manager, "We're so proud to support our local communities." .

Pictured (upper right): Valley Marketing Rep Heather Floyd presents a big check to the Willcox Distribution Center of the Southern Arizona Food Bank. Pictured (lower left) Stronghold Feed delivers a load of dog and cat food to the Willcox Animal Shelter.