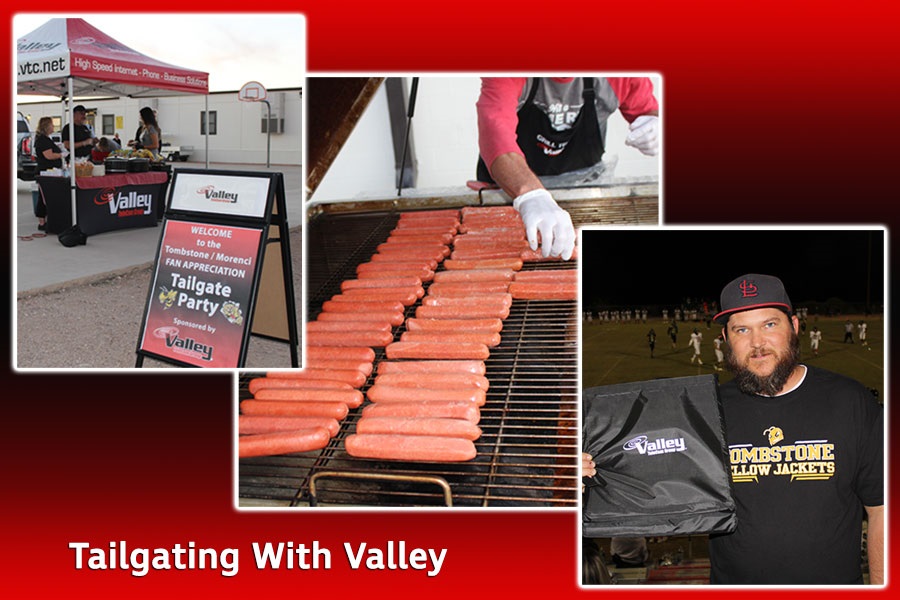 Valley TeleCom loves football and football fans and we also love putting on tailgate parties with FREE Food, Giveaways and a Prize Drawing and that's exactly what we did when

we staged a "Fan Appreciation Tailgate Party" at Tombstone High School for the varsity football game between Tombstone and Morenci

on Friday. October 8th.

We had a huge turnout that came by the booth as we served up 150 hotdogs, bags of chips and bottles of water to game attendees from both communities. We also gave away some great swag (mini logoed footballs, hand sanitizer, lip balm and fans) and held a drawing for a set of 4 "Valley Stadium Seats won by local resident Frank Z.