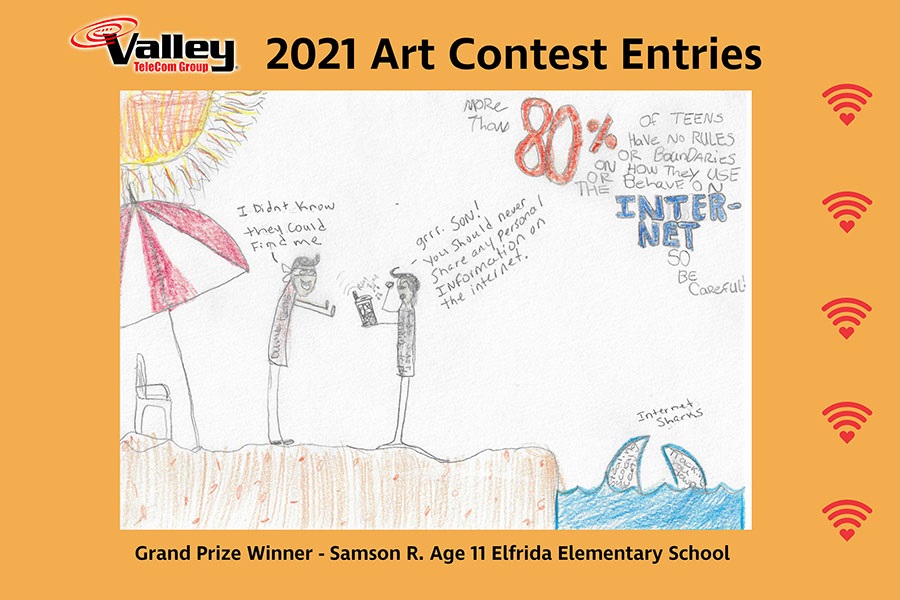 Valley TeleCom Group's 2021 Art Contest was a great success with entries from some very talented students.
The theme for this year's contest was "Internet Safety" and there were some really great concepts. From internet sharks and privacy concerns to chat room players and identity thieves not to mention all the apps that can challenge your security and distract you during your day, these students hit the nail on the head. A big Valley shout out to all the talented artists in our communities.

Click on the picture to open the gallery then right arrow on your keyboard to see more pics.

Pictured : Grand Prize entry from 11 year old Samson R of Elfrida Middle School. Samson's winning entry was featured on the cover this year's Annual Meeting notice.