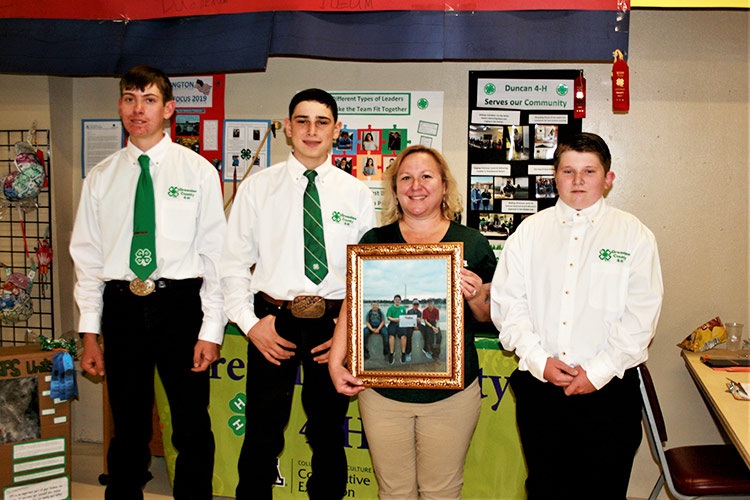 When the University of Arizona Cooperative Extension contacted us in March about helping to sponsor a group of four young men from a local 4-H chapter in Duncan, AZ as part of a national leadership project, the Valley Telephone Cooperative Foundation jumped right in and covered almost half the cost for these local 4-H members to participate in this year's "Leadership Washington Focus" (LWF) held in our Nation's Capital.
The LWF is one of the premiere youth leadership conferences in the nation for 4-H youth. The LWF helps to prepare young people to meet the demands of leadership in the 21st century in areas like critical thinking, collaboration, communication and confidence. Upon returning from the conference, three of the young men presented Valley with a framed picture taken at the Washington Monument.
Valley TeleCom is always proud to be able to play a part in the lives of our local youth and very proud of these four young men who represented our area at the conference.